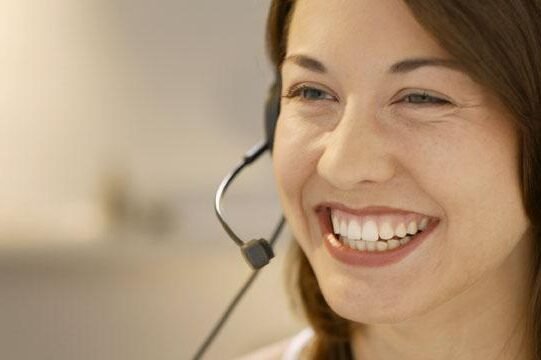 OnRelay is a mobile business phone system, which means all functionality is available from the OnRelay mobile app. So for most staff it is sufficient to use only smartphones.
OnRelay however also doubles as an advanced cloud VoIP service, and integration with physical desk phones is entirely seamless. With a Fixed Mobile User license it is possible to pair landline IP phones with your smartphone apps.
Please follow the below general guidelines to pair physical IP phones with OnRelay's mobile app:
Rollout Strategy
As a rule of thumb we recommend a conservative approach to rolling out IP phones. We have found many businesses do not have the IT management capabilities to properly support a large number of IP phones on their network infrastructure, whereas managing just a few phones is unproblematic. So most of our customers use IP phones only for receptionists, office managers and very heavy phone users.
Office Network and Internet Connection
IP phones use your local area network and your public Internet connection to connect to OnRelay's servers. So using IP phones with OnRelay requires a stable high capacity Internet connection from your Internet provider.
The VoIP traffic must traverse both your office firewall and your office router, which implies using Network Address Translation (NAT) between the public Internet and your local area network. NAT problems is a common culprit for VoIP problems, so please follow these guidelines to ensure VoIP traffic can seamlessly pass in both directions across your Internet router:
Disable SIP ALG in Your Router!
You must ensure a function called 'SIP ALG' is disabled in all your Internet router / firewall. Otherwise both inbound and outbound VoIP calls may be affected, and you will likely experience odd issues such as random call drops, incoming calls not alerting or failing to connect. The reason is that SIP ALG is poorly implemented in most commercial routers. It is a so called Application Level Gateway (ALG) for VoIP traffic intended to give VoIP priority, but instead SIP ALG unpredictably breaks VoIP call flows.
Most home and office routers will not have SIP ALG enabled. But some routers are shipped with SIP ALG switched on per default. Some of these again will have an option to disable SIP ALG. The routers that cannot disable SIP ALG must be replaced for IP Phones to work with OnRelay.
SIP ALG may have different names from different router suppliers. Some examples are 'SIP Transformations' and 'VoIP Application'.
Polycom IP Phones
OnRelay supports Polycom's VVX series IP phones, as these devices are well standardised, robust and easily auto-provisioned. Note OnRelay's fixed mobile integration call flows are more advanced than regular VoIP calls, so verifying a large array of IP desk-phones with the service is not practical.
To deploy a Polycom VVX IP phone with OnRelay please follow the below steps: