HOW DOES ONRELAY WORK?
OnRelay routes calls placed to your main business phone number onward to mobile workers via auto-attendant voice menus or landline receptionists. Mobile staff are reachable on their smartphones via extension transfers or by joining queues and parallel ring groups. Voice menus have dial options such as Sales and Customer Service that route to corresponding groups. Importantly, mobile business phone system users can also mask their personal cell numbers when placing outbound calls. By using their mobile app they can place return calls from any business phone number.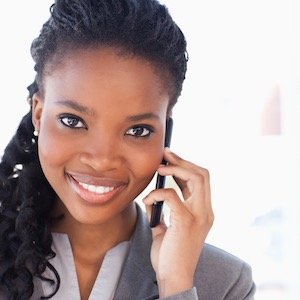 DO I NEED ANY OFFICE INFRASTRUCTURE?
OnRelay's mobile business phone system is 100% virtual and mobile. It only requires a smartphone with a working cellular connection. You need no office network infrastructure, IP desk phones or computer VoIP apps. OnRelay works with your existing cell phones, cell numbers, wireless contracts and unlimited voice minutes packages. It supports any cell carrier and your staff's existing personal contracts and smartphones. With zero up front investments you can distribute both business phone numbers and users across multiple area codes, cities, states and countries.
WHY DO WE NEED A MOBILE PHONE SYSTEM?
When customers call your company it is frequently because they cannot find or solve what they are looking for online. Getting stuck in voice mail boxes or in endless interactions with voice menus and speech robots may leave them even more frustrated. For customer-centric organizations it is therefore imperative all key personnel participate in managing calls to your company's main business phone number.OnRelay helps ensure callers quickly reach your most qualified staff no matter where they are.
WHY IS ONRELAY DIFFERENT?
Most cloud phone systems rely on proprietary VoIP apps for wireless connectivity. Their drawback is you drain cell data plans and battery, you are 100% dependent on strong cell coverage for acceptable voice quality, and during calls their proprietary VoIP app displaces your more robust standard Phone app. OnRelay's patented technology instead uses standard wireless carrier calls such that all features are available using normal cell minutes or native smartphone WiFi calling. No matter where you are you get the same reliable call quality, global coverage and unlimited capacity you are used to on your cell phones.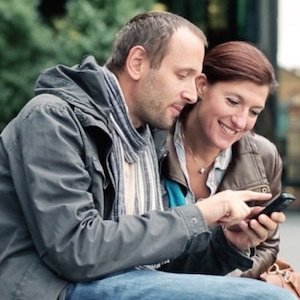 WHO USES ONRELAY?
OnRelay delivers business phone systems to customer centric small- and medium sized businesses. Larger organizations also benefit from a company phone service that emphasizes customer responsiveness. A majority of OnRelay's mobile office phone system customers are in the US. Elsewhere OnRelay's global footprint stretches to Canada, Mexico, Australia, New Zealand, South Africa, UK, and across Europe.

"Separation of personal cellular calls and PBX quality business calls is easy and employees are very happy with using their personal cell phones with the OnRelay app to place high quality business calls."
Dr Ralf Brandt, President, vivoPharm
WHAT ARE THE MONTHLY COSTS?
OnRelay offers a free trial to registered businesses, and thereafter charge a fixed recurring fee per month. The office phone service has a mandatory $19.99 company mainline license, which includes your main business phone number, and each mobile office user is $17.99. Your prices are all inclusive and covers number hosting, call minutes, business phone systems infrastructure, support, and feature upgrades. Prices are in US$ irrespective of your country location.
NEED HELP TO GET STARTED?
We will quickly respond to inquiries left below. Or if you are ready to start you can place an order right away for a new subscription that embeds a two week free trial. There are no setup costs or contract periods. Within 1 business day of receiving your order we will have your mobile business phone system setup and ready to use. For the trial we will allocate a new main business phone number that you can replace with a port in number at any time.