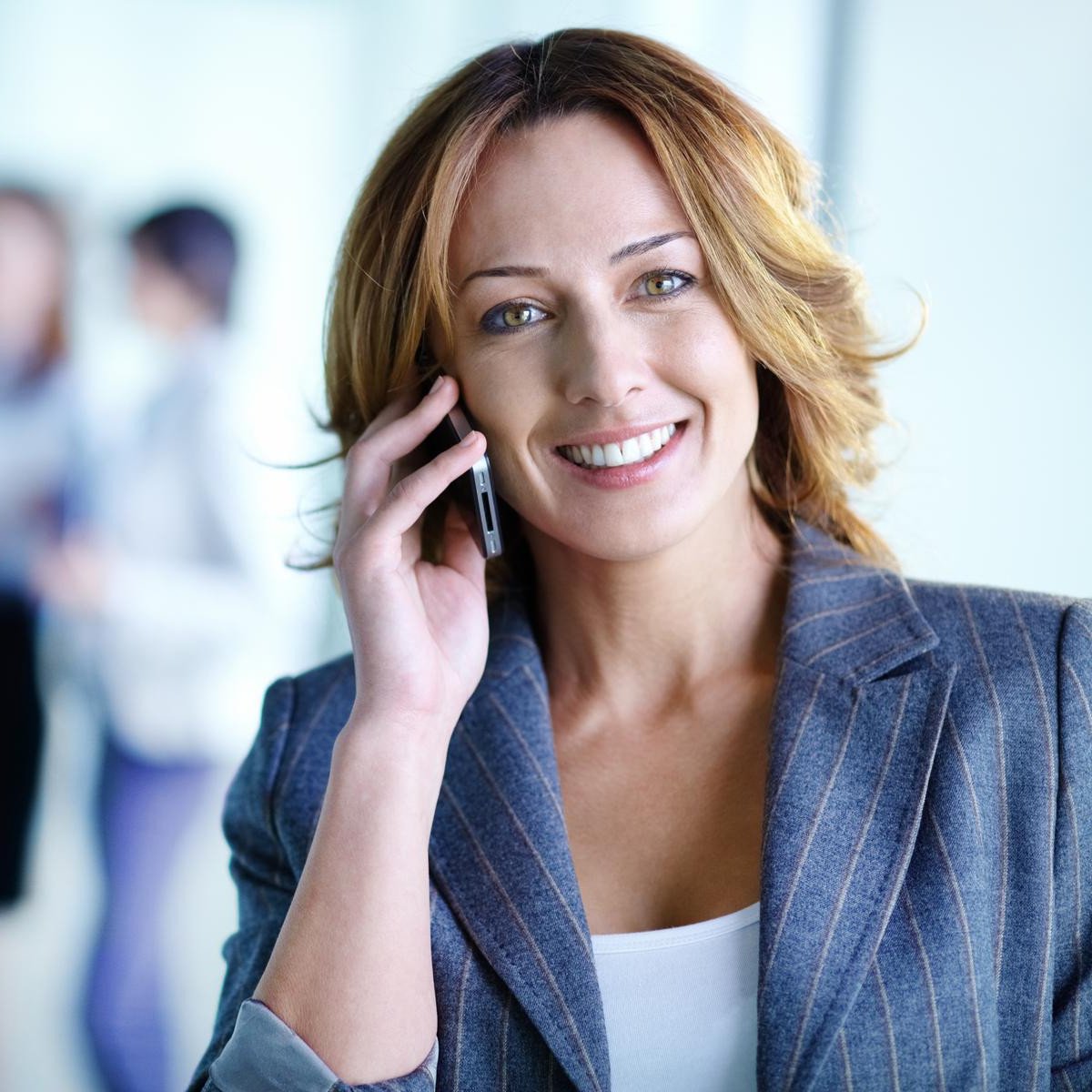 Be Responsive: OnRelay ensures customer calls are always professionally answered and get effectively routed to a human being, even if your organisation is distributed, virtual and mobile. OnRelay delivers a powerful mainline feature with an auto-attendant, receptionist option, dynamic member call groups and configurable voice menus.
Be a Pro: With OnRelay you can manage all your communications from one smartphone and still keep business and personal calls separate, just as you separate business and personal emails. Place business calls from your direct office line or your company mainline and use your cell number as normal for personal calls. Your incoming call screen indicates whether you are receiving an office call, and whether it is a direct call or a group call via your company mainline.
Be Efficient: OnRelay ensures you can always reach colleagues and transfer calls to them with a few clicks. It includes a live online directory where you can instantly see if a colleague is in a call or in do not disturb mode. You can click to call, or dial and transfer mainline calls using short number extensions. Your company voice mails are always accessible on the go and call group voice mails and their read / unread statuses are shared by all staff members.
Be Flexible: Manage your phone calls such that business contacts call your company numbers and friends and family call your cell number. Set your office line to 'Do Not Disturb', or leave mainline call groups, to avoid receiving incoming office calls to your smartphone when you are not working.
Be Everywhere: OnRelay allows you to manage your company calls professionally anywhere there is a cellular network, in the office, home, hotel, meetings, car, abroad, and in a coffee shop. All carriers and cellular network standards are supported.
Be Private: With OnRelay you no longer have to share or reveal your personal cell number to business contacts. Give your personal cell number only to friends and family, such that you ensure only they can get through to you when you are not available for business calls.
Be Frugal: OnRelay makes old PBX and VoIP infrastructure equipment, lines, desktop extension and phone cables a thing of the past by simply relying on smartphones and standard cellular connections. Your capital, support and time savings are significant. There is no need for your company to procure and operate any landline or VoIP phone equipment with their inherent power supply, networking, firewall and quality of service complexities.
Be Organized: OnRelay brings mobile telephony back into the management domain of the business. With OnRelay you can easily check the history and status of ALL your company's business calls. More than 1/2 of business calls today are cellular, bypassing your existing landlines, virtual PBXs, PC soft-phones, hosted VoIP or fixed phone lines. With OnRelay, IT managers regain their ability to manage corporate communications and to double-check important customer calls are dealt with in a professional manner.
Be In Control: Many larger customers are reticent to move to a hosted phone system. They are in essence handing over ownership of the phone system to a service provider, sharing the system with other customers. IT managers thereby lose the ability to customise, integrate, secure and manage their company phone service. If you are a larger enterprise, OnRelay can provision a dedicated cloud image with unrestricted management rights and shared responsibilities.