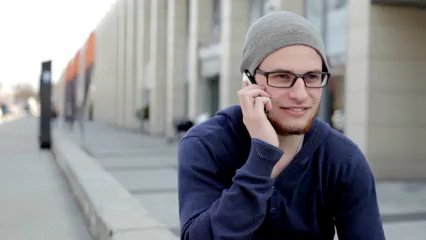 OnRelay delivers the complete functionality of an enterprise grade PBX over standard cellular connections.
All features have been carefully designed with the mobile user in mind. The functionality is made available via easy to use mobile applications closely integrated with the standard smartphone dialer. 
Everything can be managed from the mobile, and there is no need for users to configure their settings via web portals or desktop computer apps.
Company Mainline
A cornerstone of the OnRelay service is the company mainline feature. The company mainline supports live attendants as well as auto-attendants, and calls can be distributed to extensions or parallel call groups.
Live-Attendant
The company mainline includes a special Operator call group whose members are called in parallel before a mainline call is routed to the auto-attendant.
Auto-Attendant
The company mainline auto-attendant includes a configurable auto-attendant that can route mainline calls to parallel call groups, user extensions, staff directories and receptionists.
Voice Directory
The company auto-attendant allows extension transfers for incoming calls to the main company number by typing a staff member's name or dialing his / her 3 digit extension.
Extension Dialing
Users can reach colleagues via dialing their 3 digit extensions from their mobile apps. Incoming extension calls show on the smartphone as office calls from 3 digit extensions as well.
Dial From Company Numbers
Users can flexibly chose whether to place office calls from their company's mainline number or their direct inward dialing number (DID)
Do Not Disturb
Users can configure office calls to Do Not Disturb, which routes all office calls to their voice mail while normal cell calls to the smartphone are still allowed.
Landline Pairing
With a Fixed Mobile User license, a user's mobile app can be paired with a Polycom IP phone. Office calls can be flexibly configured to Ring Both, Ring Landline or Ring Mobile.
Call Transfers
Incoming office calls can be transferred to any colleague or call group using 3 digit extensions. Calls can also be auto-transferred by the auto-attendant, by dialing a 3 digit extension or choosing a staff member from the speech directory.
Shared Visual Voice Mail
Extension calls are routed to personal voice mail boxes. Group calls are routed to shared voice mail boxes. Voice mails can be downloaded, played, paused and deleted from the mobile app.
Calling Number and Name Display
Incoming office calls are displayed with calling number and name. Name lookup is done server side for any colleague and in the smartphone contact list for external callers.
Called Number and Group Display
The smartphone incoming call screen displays whether the incoming call is to the office or directly to the cell phone. If the call is to a call group, the group name is indicated as well.
Live Presence Directory
The mobile app includes a live directory where the current call forwarding and in-call status of all staff members are displayed. Colleagues 3 digit extensions can be called with a click.
Dial Company Contacts
Office calls can be placed to any smartphone company or address book contact from a company number. No unusual or different dialing sequence is required.
Join / Leave Call Groups
Users can join and leave call groups from their mobile apps as and when they are available. The mobile app also displays who is a member of each call group.
Conference Calling
A company conference bridge with a PIN can be reached via the auto-attendant and / or via an extension. Ad hoc conferences can also be managed from the smartphone app.
User Admin
Administrators can add and remove users from the service from their mobile app company directory. Administrators can also update user email addresses and cell numbers directly from their mobile app.
Remote Forwarding
Sometimes a smartphone gets stolen or lost. From their mobile apps, administrators can temporarily disable lost or stolen phones, and they can also update office call routing and forwarding options for any staff member.
Call Group Admin
Administrators can add, remove, change and reorder call groups directly from their mobile apps. Current call group members are displayed for each group.
Voice Menu Auto Recording
The auto-attendant voice menu is automatically updated based on any changes to the call group configurations.