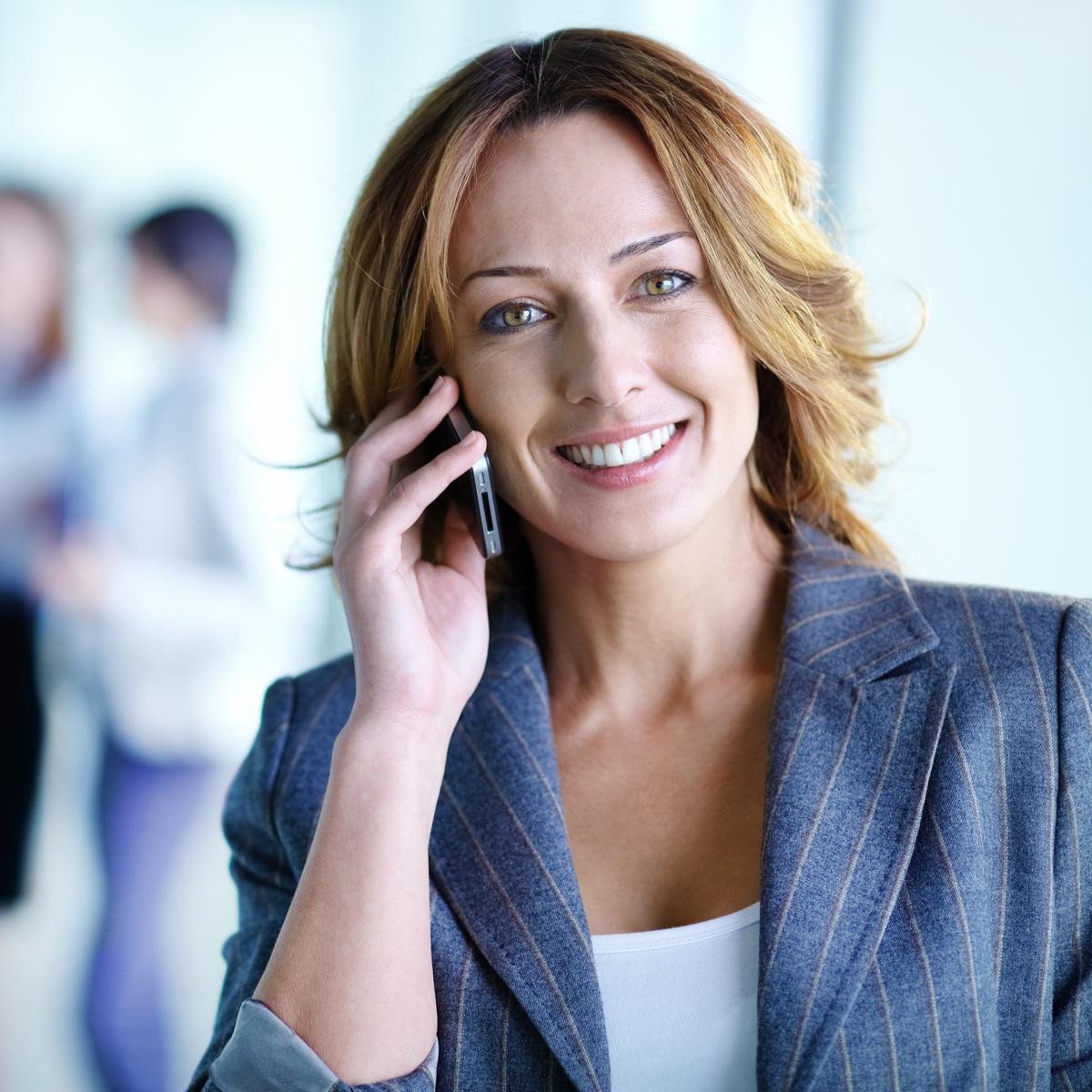 Do your employees work from home? Do you have mobile staff, remote offices, international branches, shared office space, remote employees or freelancers?
If so, you need to stay connected to your customers and team.
The good news is you don't need an expensive phone system to sound professional. OnRelay is designed for small companies. There is no need for deskphones or hardware; it uses standard cellular networks. So no matter where you are in the world, you can stay localised.
Transform your mobile phone into a powerful phone system with OnRelay today.
A Local Service for Global Businesses
A complete mobile business phone system
Works with mobile contracts from any carrier
Uses normal cellular connections (not VoIP)
Company numbers available in 26 countries
Cloud based service with no binding period
How it Works
A call comes into your main company number
A receptionist answers the call, or the call is answered by the auto-attendant
Caller selects a call group from the auto-attendant, e.g. 1 for Sales, 2 for Support
All current call group members are called in parallel on their cell phones
Calls use normal cellular minutes (not VoIP)
The call appears on the incoming call screen as an 'Office Call' with calling number and name
Staff can also see which group and company number was called
Calls can be transferred to colleagues in any country using the directory or 3 digit extensions
Unanswered group calls go to shared voicemail
Staff can select to return calls from their company mainline number in any country
Staff can select to place their company extension in 'do not disturb' mode
Staff benefits from preserving the privacy of their personal cell number and by controlling availability of company calls
Fixed Monthly Pricing
$19.99 for company mainline
$17.99 per mobile user
$9.99 per additional country mainline
Prices include phone numbers, minutes, hosting, licenses, support and upgrades
Simple Implementation
Place your order below or request a free trial here
Receive a 2 week free trial
Select a new company number immediately, or port an existing mainline number (3-5 days)
Account is setup per your preferences
Receive a license key within 24 hours
Staff download the OnRelay app from app stores
Only one minute to set up each user
Staff join mainline call groups per your company policies
Feature Highlights
Company Mainline: The company mainline supports live attendants as well as auto-attendants.
Live-Attendant: A special Live Operator call group can be called before the auto-attendant answers.
Auto-Attendant: The auto-attendant has a custom voice menu that routes calls to parallel call groups, user extensions, voice directories and receptionists.
Call Groups: Staff can join and leave parallel call groups from their mobile apps, and see who else is in the group.
Voice Directory: Callers can reach any staff member using the auto-attendant voice directory.
Extension Dialing: External callers and colleagues can reach staff using 3-digit extension dialing.
Dial From Option: Place company calls from a company mainline number in any country or from direct inward dialing numbers.
Do Not Disturb: Users can set their office line to Do Not Disturb, while still accepting normal cell calls.
Landline Pairing: A user extension can be paired with an IP phone. Office calls can be configured to Ring Both, Ring Landline or Ring Mobile.
Call Transfers: Incoming office calls can be transferred to any colleague using 3 digit extensions.
Visual Voice Mail: Extension calls are routed to personal voice mail boxes. Group calls are routed to shared inboxes. Voice mails can be downloaded, played and managed from the mobile app.
Calling Number and Name Display: Incoming office calls are displayed with calling number and name. Name lookup is server-side for colleagues and from device contacts for external callers.
Called Number and Group Display: Incoming office calls also show which company number and call group that was dialed.
Live Directory: The live directory displays the call forwarding and in-call status of all staff.
Phone Contacts: Calls to any phone contact from company number can be dialed from the mobile app.
Conferencing: A company conference bridge with a PIN can be reached via the auto-attendant. Ad hoc conferences can be setup from the smartphone app.
Mobile User Admin: Administrators can disable lost or stolen phones, add, remove and change users, and remotely update call routing options their staff.
Call Group Admin: Administrators can add, remove, and change call groups from their mobile apps. Call group members are displayed for each group.
Voice Menu Auto Recording: The auto-attendant voice menu is always kept up to date with the call group setup by OnRelay's text to speech engine.